Meet Our Doctors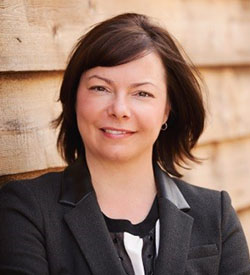 Dr. Clarke
Dr. Natasha Clarke grew up with animals and worked on poultry farms, swine farms, a pine marten sanctuary, and supervised a wild animal park. Guided by her heart and these valuable skills, she applied to vet school after completing an animal science degree and a minor in business.
She studied at the Atlantic Veterinary College in Canada where she was given the small animal surgery award from her professors. After graduation in 2005, she completed an intensive one-year internship in Los Angeles where she gained considerable experience working along side various specialists. She then moved to San Diego where she worked emergency and expanded her abilities by learning ultrasound and surgical laser. She purchased Valley Center Vet Clinic in 2010.
She is excited to bring her personal and professional skills in to Valley Center. Driven by a passion to provide the best care for her patients, Dr. Clarke strives to treat your pets like her own. She is known to be caring, knowledgeable and very thorough. When she's not at work, she is at the beach running her beloved dogs, hiking or reading. She has 4 pets in total. She says "They are always reminding me to be patient, loving and compassionate. Their love is unconditional – as mine should be to others."
---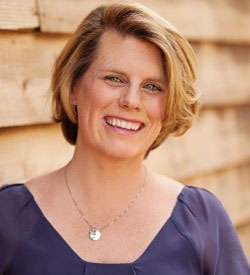 Dr. Benson
Dr. Elizabeth Benson grew up in a small town along the Chesapeake Bay. From the time she was a small child she dreamed of helping to comfort and heal all animals. She moved to New England graduating from University of New Hampshire and then completed a degree in Veterinary Medicine at Atlantic Veterinary College. Here she was awarded the compassion award from her professors.
Following veterinary school she completed an internship, where she was given the opportunity to practice with board certified surgeons and internal medicine specialists.
She believes all veterinarians need to offer a peaceful transition for pets in their last moments. So she created "Paws into Grace" to help provide pets the opportunity to leave us with grace, surrounded by those they love. Paws into Grace has grown to include home hospice pet care which offers nutrition counseling, acupuncture, grief resources, and pain management for our aging pets.
She was trained by the Chi Institute of Florida to perform animal acupuncture in 2014. Equipped with this ancient Chinese practice, she has been helping animals throughout Valley Center, Escondido and San Diego treating many diseases.
---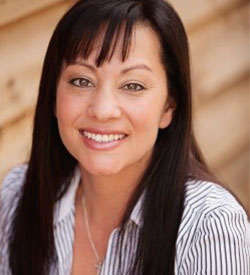 Dr. Ito
Dr. Amy Ito grew up in South County San Diego and graduated from the University of California, San Diego in 1996. She received her doctor of veterinary medicine degree from The University of California, Davis in 2001. She then completed a one-year internship in medicine and surgery at Veterinary Specialty Hospital of San Diego. During this year she gained invaluable experience in areas of internal medicine, surgery, neurology, ophthalmology and emergency medicine. She became a member of our team in 2011.
Dr. Ito has been a Valley Center resident since 2004 and loves that she can serve her own community by caring for and treating animals in need. When she is not working she enjoys spending time with her husband and three children, along with her dogs and kitty, Yoda. She works every Monday and looks forward to meeting both you and your pets.
---
Dr. Julie Brown
Dr. Julie Brown attended the University of Northern Iowa, and graduated with a BS in Biology and a minor in Chemistry. She received her DVM from Iowa State College of Veterinary Medicine before moving to San Diego, where she completed a rotating internship at the Veterinary Specialty Hospital. She has been practicing as an emergency veterinarian since the completion of her internship in 2010, and currently works as an emergency clinician at VCA Animal Specialty Group in addition to providing compassionate end of life care with Paws Into Grace. In her free time, she enjoys playing the trumpet as a member of the San Diego Concert Band, hiking, camping, enjoying the beaches of San Diego, and spending time with her husband and their 2 dogs and 2 cats.
Dr. Brown believes that every animal should have a chance to spend their last days at home while comfortable and surrounded by their loved ones, and appreciates the opportunity to provide this type of care through hospice. Although end of life decisions can be difficult, she believes strongly in helping pets to transition peacefully in their own homes without the stress of visiting the hospital.
---